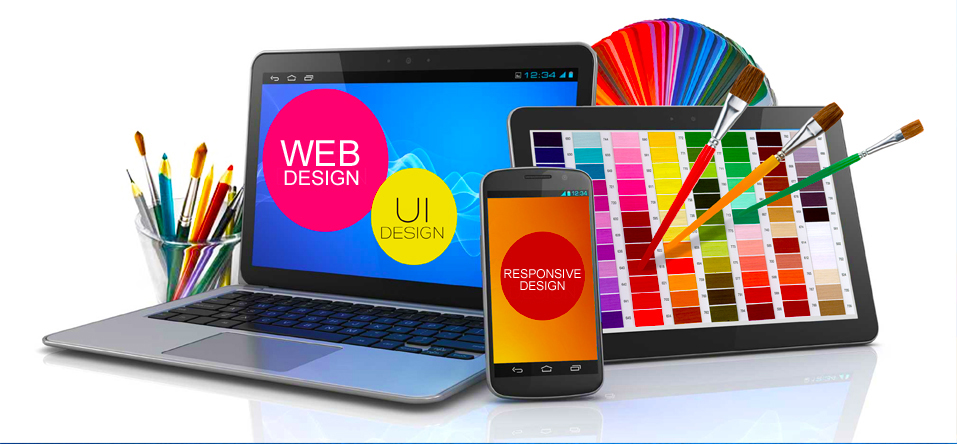 Do you know how important is website design? Website development in the online world is as essential as an interior of your place. More than 90% of people who answered with a negative response gave reasons which were directly related to low-quality website design. A good user interface leads to more visitors on site and quality visitors brings increased conversion.
Website design is an art and a more creative and user-friendly website brings more interaction online. Here are few easy tips to understand how you can achieve much-improved version for your site by focusing on proper website design:
1. To Keep simple website layout: It is much easier for users to understand a site with a simple design. You have to focus on basics but don't have to be boring. With a clean and effective layout, the site loading speed would be faster, can navigate easily and making usable on different platforms and devices.
2. To make easy navigation: For a much longer stay in your site, you must deliver an easy interaction to your visitors. It's tempting to apply unique ideas on your site but remember, simple is better. Your work is to make easy for readers to get along the menus, keeping a standard appearance to engage.
3. To use 'easy to understand' call to action: What action do you want your visitors to take? Buy a product, generate an enquiry, just subscribe to your newsletter or any other interaction you want them to opt for. Create your 'Call To Action' button more engaging and appealing making them pop directly by clicking it. The short and understanding text is the best way to connect.
4. Use eye-catching colours for an amazing experience: Always pick a base colour for your website which will play a key role in designing and then go for other contrasting colours which will be used in the buttons and other interface areas. Do take this colour selection process in the upfront and learn more on a selection of the best colour palette for your label.
5. Use easy to read fonts: A study showed the stats that most people engaging with our website spend more time due to interactive, beautiful and simple fonts. But no one knows that fonts are equally responsible to make visitors stay for longer. So, Use attractive and understandable fonts while you are doing website development for your site.
6. Grab users with awesome images and engaging videos: Do you know? Nowadays, Video is trending medium for increasing engagement in the social platform. Therefore, giving more preference to high-quality videos and images will definitely help you increase the engaging rate of users on your website.
7. Develop a mobile-friendly website: There has been a drastic change in browsing devices by the users. A desktop is no more market favourite and 90% web searches are from the smartphones. Therefore, it directly concludes us to the point to make your website mobile-friendly with improved page speed.
If your website is delivering poor performance contact beyond script today so to check that how we can better the overall performance and functionality of the website.