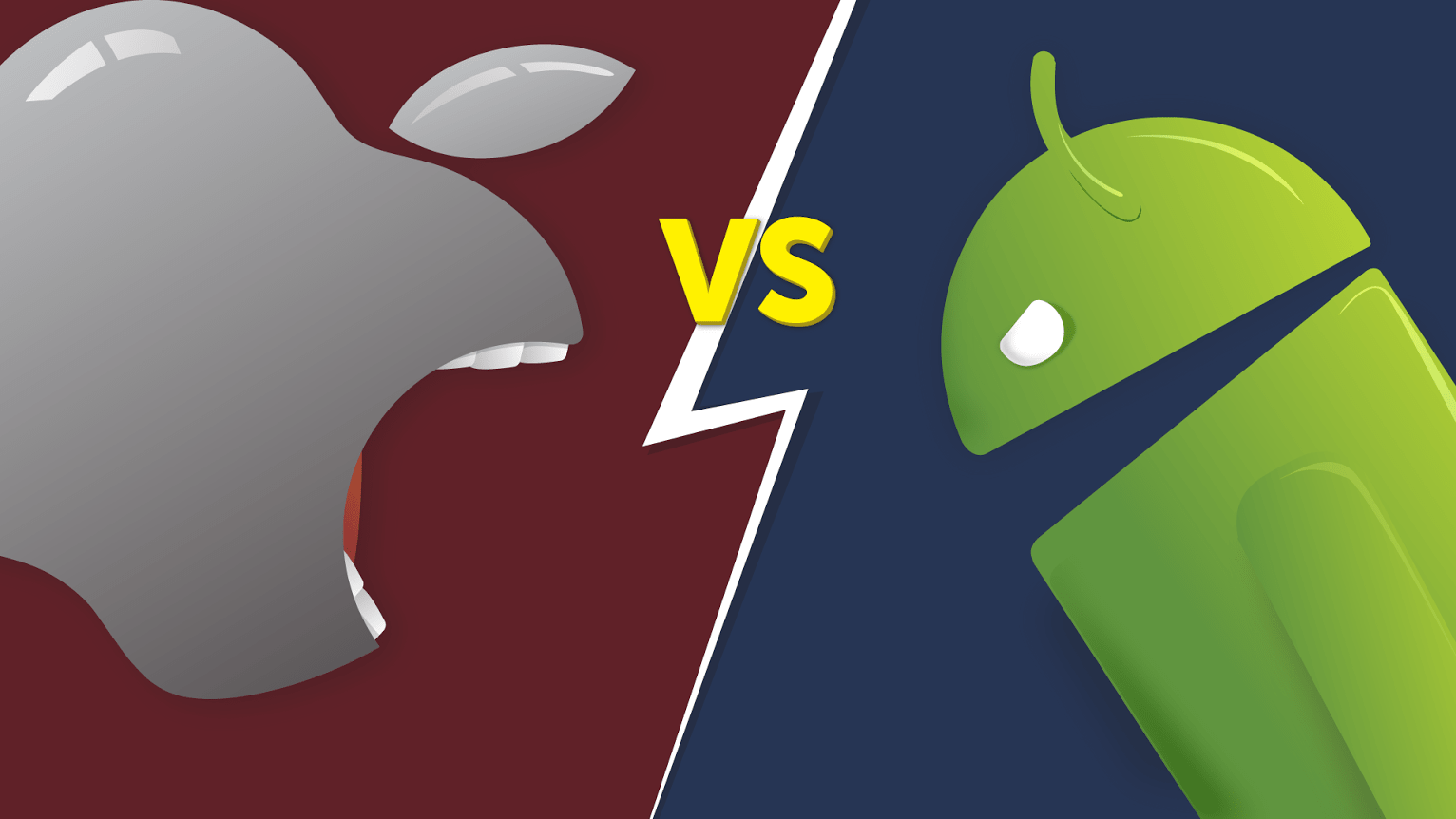 Android and iOS have become two of the best mobile app development platforms in the market these days. Both these platforms are competing with each other to become the preferred choice for app developers. However, this does not negate the fact that it's important to keep a few factors in mind, before jumping right in. These factors include:
Your app's targeted audience

Affordability

Customizations available

Types of end users

Speed of deplyoment
Basis these factors, one can easily decide which platform would prove to the most apt solution for app development.
Initially, the idea to build an app for both platforms might seem extremely lucrative; however, this thought might end up burning a hole in your pocket eventually. In order to ease the process of app development, it's imperative to be able to build the app on one platform and then launch it across the other platform, once the app is stable and working efficiently.
Let's take a deeper insight into which platform should be considered, basis the factors listed above:
1. Audience: Android has one of the largest market shares in the world, when it comes to ruling the app markets. At the same time, Apple is the leader when it comes to in-house purchasing within the app store. In order to segregate basis the audience, it's important to consider the demographics of the intended market, and then decide between Android and iOS. If you want a global reach for your app, then the Android platform would be the best option. However, if you are looking at rolling out your app as a paid app, and for a niche customer base, then iOS should be your preferred choice.
2. Affordability: From an affordability perspective, iOS has always ruled the roost. Considering the niche set of customers and high end apps available on the iOS Store, the app developers might need to spend a little more than they would like to get the app up and running. However, with Android, the allocated budgets for app development can be a little more flexible. Specifically speaking, Android users have more options to choose from, and it definitely becomes a plus point for the Android users.
3. Customization: Android is known to flood its users with a variety of choices, may it be in terms of the themes, the apps, colors. widgets or any other features. When it comes to customizations, Android is the clear winner, which needs to be given a second thought. On the contrary, iOS plays a little differently. Even though there are different backgrounds available for iOS users, there are a limited number of widgets available for the users to play with. If you want to setup a third party app, Android would prove to be a much useful option, as compared to its counterpart.
4. Types of users: When it comes to app development and selecting the right platform, you need to ask yourself, what are the types of users you want to target? In other words, you need to a little more research on trying to understand the type of customers, their spending patterns etc. which might be required for your app's deployment.
5. Speed of deployment: If deployment is an important factor for your app's configuration, then you need to consider iOS as your preferred platform. App development times for Android are longer for Android users, as compared to iOS users. If this was to be put in numbers, then we can say that Android app development time is 30-40% longer as compared to its counterpart. iOS app coding is easier, while Android coding is based on Java. Since Android is an open source platform, there is a lack of standardization across different devices, which makes it imperative to consider different fragments during the development stage.
When it comes to developing, each platform has its own set of advantages and disadvantages. Depending on the need of the hour, the developers need to choose the right platform and consider the various factors which play an important role in the overall development cycle. Since the decision to choose the right platform is equally important, this decision should be weighed with the pros and cons in mind, before taking the ultimate decision.